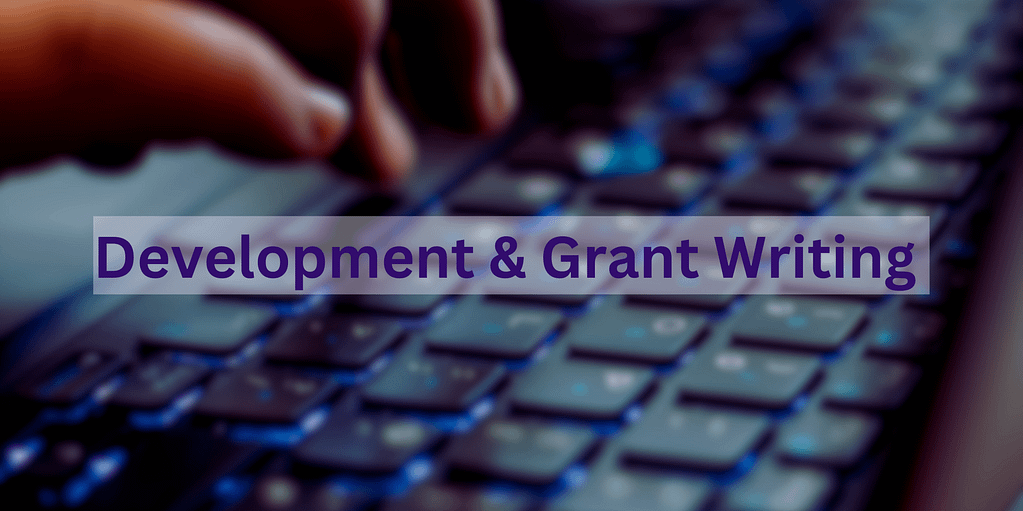 As a reputable nonprofit consultant, we offer various development and grant writing services to nonprofits in Denver, CO, and nationwide to help you secure the funding you need and effectively communicate your mission.
Grant Writing and Development Writing
Grant Writing: We have the skills and expertise to craft persuasive grant proposals that capture the attention of funders. Whether you want services from a local Colorado grant writer or are located elsewhere in the nation, our grant writing support is customized to ensure you will succeed.
Development Writing: Effective development writing is essential for engaging donors and building lasting relationships. We excel in nonprofit development planning and creating content that resonates with your target audience. From fundraising appeals to donor communications, we provide high-quality writing for nonprofits.
Grant Research and Strategy: We understand the importance of thorough grant research and strategic planning. Our grant writing consultants conduct extensive research to identify funding opportunities that align with your organization's mission. We also consider local options for nonprofits in Denver, CO, ensuring a comprehensive approach.
Grant Management and Reporting: Proper grant management and reporting are crucial for maintaining positive relationships with funders. As a grant writing agency, we guide managing grant awards, tracking deliverables, and preparing accurate reports showcasing your programs' impact.
Collaborative Approach: We believe in collaborating with your team to gather the necessary information and insights. By understanding your organization's goals and programs, we can develop comprehensive grant proposals and development writing materials that accurately represent your work.
Nonprofit Expertise: We have extensive experience in the nonprofit sector, enabling us to provide tailored solutions that address your specific needs. We understand nonprofits' challengebner s and can guide you through the grant writing and development writing process.
When you choose Acuity Consulting LLC as your partner for development writing and grant writing, you gain a trusted ally committed to your success. Our grant writing, nonprofit development planning, and nonprofit writing expertise will help you achieve your fundraising goals.
Contact us today to discuss how our grant writing services and development writing expertise can benefit your organization and improve your bottom line.